Game On
This project aims to promote social inclusion of migrants and refugees in European societies, through an innovative approach to foreign language learning, based on non-formal game-based learning, and focusing on everyday dialogues that adult people need in their usual social interactions. Unlike children, adults do not have as many opportunities to socialize and integrate in local societies. Language is one of the biggest problems they face when they arrive to the host country, and for this reason, in order to help them and make the integration process easier, the GAME ON project focuses on providing adults an easy accessible chance to learn the target language, so that hey are able to communicate at a basic level
Objectives
The main objective of the project is to contribute to the social inclusion of the migrants and refugees in the host country, by means of foreign language learning focused on dialogues and situations they need in their everyday life social interactions.
More concretely:
Building language teachers skills to use games in foreign languages learning.
Developing non-formal and game-based  language learning methodologies aimed at migrants and refugees.
Developing foreign language learning games, specially intended for migrant adults at A1 and A2 levels.
Developing digital learning games for the A1 and A2 levels that can be used independently or combined with other different types of games for language learning.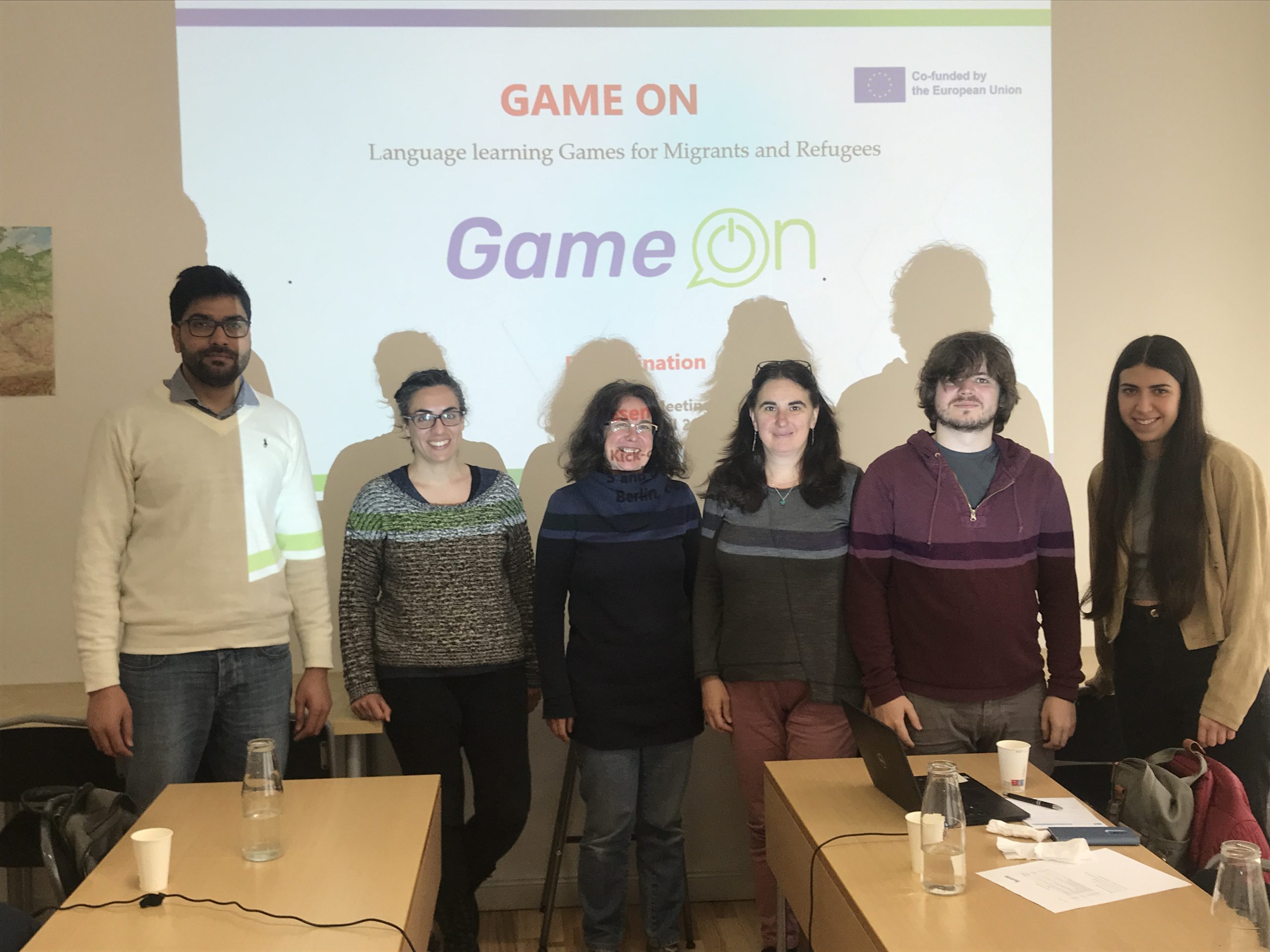 No Results Found
The page you requested could not be found. Try refining your search, or use the navigation above to locate the post.